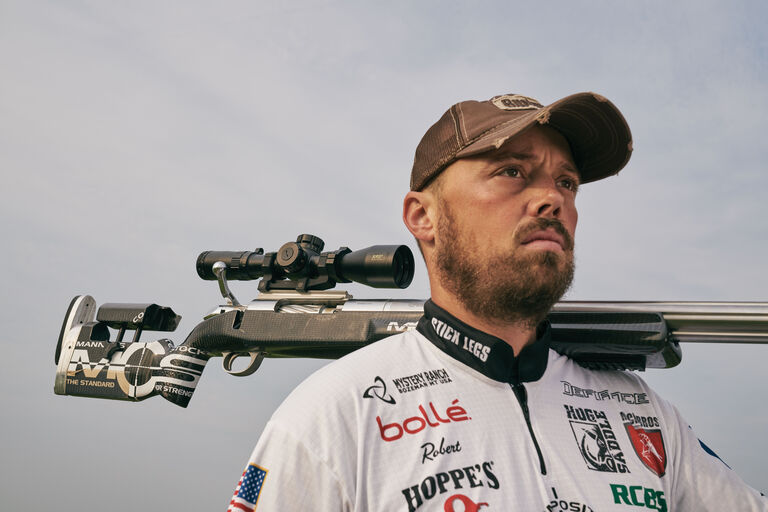 Hometown: Forest, LA
Shooting Since: Have been obsessed with precision shooting since I was 12. I got my first true precision rifle in 2007.
Shoots: Precision Rifle Series
Favorite Shooting Memory: Learning to holdover for long shots with my .22 as a kid, that or seeing the first trace on a 1K yard shot.
How did you get into competing? Going to the range and hearing about one. Went and got to hang out with other people who shared the same love so why not continue?
How do you prepare for a competition? No practice. I focus on making sure my gear is in top working order. Perfect zero, know my speed, make sure my ballistic solver is dialed in and make sure my load is dialed in.
What's your longest shot? 2 Miles (3,525 yards)
Top Accomplishments:
Being asked to join Team GA Precision and becoming an ambassador for many great companies.

Won King of 2 Mile 2018

Top 10 finish in PRS Finale 2018

2nd place Jurassic Classic 2018

Top 10 finish at Altus PRS match
SOCIAL: